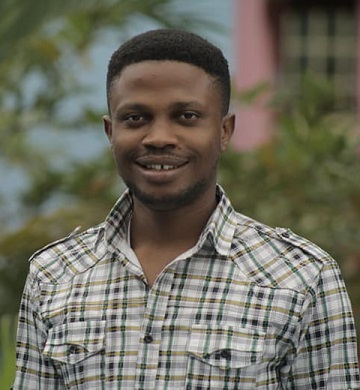 UCHE AGBO (Founder/President)
He is the Founder/President of Abuja Film Academy as well as the Managing Director of Okike Media. He holds a Bachelor of Arts (B.A) and Masters Degree (M.A) from Theatre and Film Studies Department, Nnamdi Azikiwe University, Awka, Anambra State, Nigeria. An industry practitioner with over twelve years experiences in screenwriting, Production and Directing. He is a member of Screenwritters Guild of Nigeria (SWGN), member of Actors Guild of Nigeria (AGN), and currently the National Secretary Directors guild of Nigeria (DGN), the umbrella body housing all Film and Television Directors in Nigeria. 
Uche as he is fondly called has directed a couple of feature and short films that have performed well. They include but not limited to his one-man-cast feature length movie So Far Away, and his first movie that was screened in cinema across Nigeria and Ghana The Final List other feature length films are; The Peeling Anguish, as well as African Magic original language film Nwoke B'anyi. Some of his short films are: Torn – a campaign against female genital mutilation, Terminated – a pro-life campaign, One Night Stand among others. He has also directed many Television shows among them are Abigail and Family, showing on SilverBird Television and other cable Televisions, Holiday with Grannies, Eze and Company to mention a few.
Uche Agbo is a well grounded filmmaker and trainer and is an ardent believer of professional ethics as a way forward for the industry. His vision behind the academy is to provide an enabling environment that can replicate what the best film schools across the globe offers at a very affordable rate for African filmmakers and actors.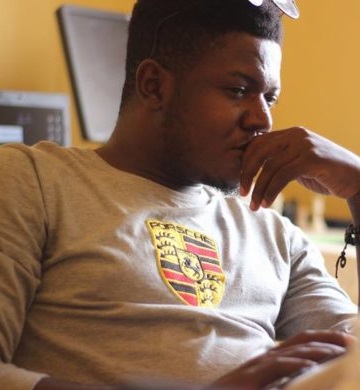 CHIMA IGBOKWE (Vice President)
Chima Igbokwe is a well-knitted Thespian. His dexterity cuts across writing, directing, producing, production design, etc. He is a Professional Acting Coach, a visiting Lecturer at the Department of TV and Film Production, City College of Education, Abuja. Chima Igbokwe is a member of Director's Guild of Nigeria (DGN) and Screen Writers' Guild of Nigeria (SWGN). Some of the films in his directorial credit include: All I Live For, Lizzy's Memorial, Instaguru, Kaima, Sons and Daughters, Kendra, Forgotten Secret, Another Concubine, 37 Akossa Street, etc. He is a graduate of Theatre Arts from the prestigious Nnamdi Azikiwe University, Awka.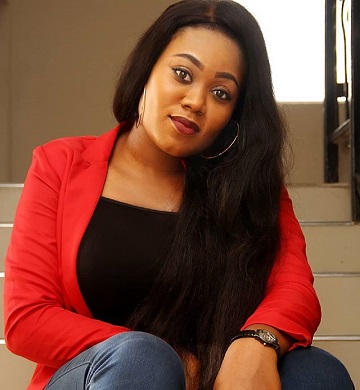 CHRISTINE AKUME (Head of Strategic Initiatives and Planning)
Christine Akume is Nigerian Actor, Producer, Entrepreneur, teens mentor and educationist; a graduate of English and literally studies. She is creative, multi-talented and passionate about entertainment, people management, growth and development. Over the years she has built a vast interest and strong passion for acting, spoken word, and writing. She began acting since 2003 (stage plays, theatre productions, school dramas, and churches) but began her professional acting career in December 2017 and has so far
Featured in several films and TV Series, such as, "Die hard, International money, Empty, Abigail and Family TV series,  among others, as well as notable theatre productions and skits. As a writer she has written several articles, screenplays, books and publications, and also served as Editor in Chief for remarkable Magazines in Nigeria. In December 2018 she produced her first film titled "Empty" along side the amiable team she leads: The Epistle, Harvest House Christian Center. The film was premiered in the city of Abuja, Nigeria. She is the founder of The Christine Switch (TCS)'. a foundation aimed at transforming the lives of teenagers. As a woman of many talents she has played MC/Host at several remarkable events, performed spoken word poetry and delivered great voice-overs as a Voice over artist.