Abuja Film Academy offers courses in; Acting for Film, Screenwriting, Producing, Directing, Cinematography and Editing. This courses ae offered at different levels dependent on the program you have enrolled in. Currently our programs are listed below.
BASIC PROGRAM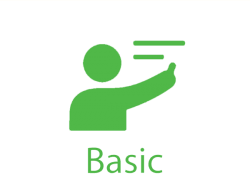 This is a 6 weeks practical oriented workshop for beginners in the various aspects of film making. Aspiring students may or may not have previous knowledge about film making. It is a guiding course for all aspiring and upcoming actors and filmmakers. There are both weekdays and weekend options for this program.
If you are looking for a short course that will launch your career in a very quick pace and introduce you to the rudiments of film making, this is a right choice program for you as It's a marathon program that will require participants to carry practical workshop as prerequisite to completing the program. 
ADVANCED PROGRAM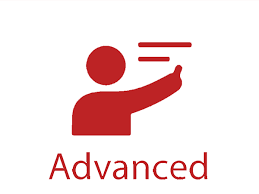 This is a 3-months theory and practical course designed to show all students every aspect of film making with the view of making them pros at the end of the course. It is aimed at giving the students advanced versions of all our courses. At the end of the program you are guaranteed to stay one step ahead of your peers. This program entails that each student will learn all the five courses and is guaranteed that at the end of the training you can write, produce, direct and edit your own film.
In this program, each student is required to be a part of at least two projects, which will have each students participate from pre-production through production to post-production. Abuja Film Academy emphasizes hands-on practical, hence, the outline for this program is highly practical oriented.
Industry professionals from within and outside the country will take turns to also take some classes in this program and will walk the students all through to the very end, and we are optimistic that each students that passes through this program must graduate with excellent knowledge of what it takes to make not just good movies, but how to tell great stories for impact.
OTHER PROGRAMS
SPECIAL COURSE
This is a specialized formulated course for film enthusiastic, mostly students of secondary schools and Universities. This course runs between 3-days to one week. It is designed in form of a workshop with an eye on practical.
EXECUTIVE COURSE
This course is designed for workers in other fields or in film making industry that are in need for enhancements of knowledge. We create the executive program according to the need of the organization that is interested. Under this course, top government and private organizations are taught film making processes and are also taught about investments in film making business. Capital human resources in area of cinematography and editing also fall into this area for paramilitary and ministries.
NEXT MILESTONE
We are currently working with reputable University in Nigeria to affiliate with us in order to start ONE to TWO years Diploma Certificate Program. We hope to start the program as soon as possible.
ADMISSION REQUIREMENTS
All applicants must possess the passion and the commitment to complete a program. NO particular education qualification is required in some courses. However all courses are taught in ENGLISH LANGUAGE.
DIRECTING and SCREENWRITING Courses require a minimum of Senior Secondary Certificate or its equivalent.